Country Flag Capital City Language
Portugal
Spain
Italy
Greece
Romania
Bulgaria
Israel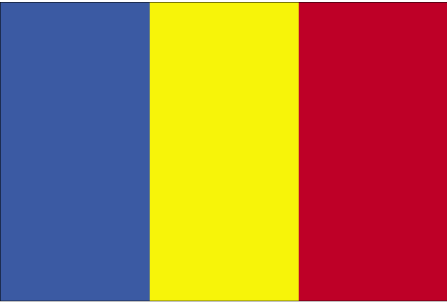 Lisbon
Madrid
Rome
Athens
Bucharest
Sofia
Jerusalem
Portuguese
Spanish
Italian
Greek
Romanian
Bulgarian
Hebrew and Arabic
Parthenon (Greece) Sagrada Familia (Spain)
Duomo e Torre di Pisa (Italy) Colisseum (Italy)
Portico de la Gloria (Spain)
Holidays in Southern european
Tomatina:
It is a festival that is held in the Valencian town of Buñol, a town located 30 km from the Mediterranean, in which participants throw tomatoes and get involved in this tomato fight purely for fun. It is held on the last Wednesday of August, during the week of festivities of Buñol. The city council follows a short list of instructions for the safety of the participants and the festival:
The tomatoes have to be squashed before throwing to avoid injuries.
No other projectiles except tomatoes are allowed.
Participants have to give way to the truck and lorries.
The festival doesn't allow ripping off T-shirts.
After the second shot indicative of ending the tomato hurl, no tomatoes should be thrown.
San Fermin Festival:
The festival of San Fermín (or Sanfermines, Basque: Sanferminak) in the city of Pamplona (Navarre, Spain), is a deeply rooted celebration held annually from 12:00, 6 July, when the opening of the party is marked by setting off the pyrotechnic chupinazo, to midnight 14 July, with the singing of the Pobre de Mí. While its most famous event is the encierro, or the running of the bulls, which happens at 8:00 am from 7 July to 14 July, the week long celebration involves many other traditional and folkloric events. It is known locally as Sanfermines and is held in honor of Saint Fermin, the co-patron of Navarre. Its events were central to the plot of The Sun Also Rises, by Ernest Hemingway, which brought it to the general attention of English-speaking people. It has become probably the most internationally renowned fiesta in Spain. Over 1,000,000 people come to participate in this festival.
Hanukkah:
It's the Festival of Lights. Hanukkah marks the defeat of Seleucid Empire forces that had tried to prevent the people of Israel from practicing Judaism. Judah Maccabee and his brothers destroyed overwhelming forces, and rededicated the Temple in Jerusalem. The eight-day festival is marked by the kindling of lights—one on the first night, two on the second, and so on—using a special candle holder called a Chanukkiyah, or a Hanukkah menorah.Religiously, Hanukkah is a minor holiday. Except on Shabbat, restrictions on work do not apply.[Note 12] Aside from the kindling of lights, formal religious observance is restricted to changes in liturgy. Hanukkah celebration tends to be informal and based on custom rather than law.
Southern european cuisine
Also known as mediterranean cuisine. It uses a lot of vegetables as well as fruits, milk derived, and red meats. Some dishes are:
Spanish paella:
Greek salad: with goat cheese and yoghourt.
Italian spaghetti alla carbnara
Italian pizza
Serbian Duvec: with chicken, lamb or beef, and vegetables.
Southern european sports
Basque pelota is the name for a variety of court sports played with a ball using one's hand, a racket, a wooden bat or a basket, against a wall (frontis or Fronton) or, more traditionally, with two teams face to face separated by a line on the ground or a net. The roots of this class of games can be traced to the Greek and other ancient cultures.
Cue sports (sometimes written cuesports), also known as billiard sports, are a wide variety of games of skill generally played with a cue stick which is used to strike billiard balls, moving them around a cloth-covered billiards table bounded by rubber cushions.Historically, the umbrella term was billiards. While that familiar name is still employed by some as a generic label for all such games, the word's usage has splintered into more exclusive competing meanings in various parts of the world. For example, in British and Australian English, "billiards" usually refers exclusively to the game of English billiards, while in American and Canadian English it is sometimes used to refer to a particular game or class of games, or to all cue games in general, depending upon dialect and context.
Flamenco
Flamenco is a form of Spanish folk music and dance from the region of Andalusia in southern Spain. It includes cante (singing), toque (guitar playing), baile (dance) and palmas (handclaps). First mentioned in literature in 1774, the genre grew out of Andalusian and Romani music and dance styles.Flamenco is often associated with the Romani people of Spain (Gitanos) and a number of famous flamenco artists are of this ethnicity. Flamenco was first recorded in the late 18th century but the genre underwent a dramatic development in the late 19th century.In recent years flamenco has become popular all over the world and is taught in many countries: in Japan there are more academies than there are in Spain.On November 16, 2010 UNESCO declared flamenco one of the Masterpieces of the Oral and Intangible Heritage of Humanity.
Palos (formerly known as cantes) are flamenco styles, classified by criteria such as rhythmic pattern, mode, chord progression, stanzaic form and geographic origin. There are over 50 different palos although some are rarely performed; only about a dozen of these palos are commonly played. Some are sung unaccompanied while others usually have guitar or other accompaniment. Some forms are danced while others are not. Some are reserved for men and others for women while some may be performed by either, though these traditional distinctions are breaking down: the Farruca, for example, once a male dance, is now commonly performed by women too.Palos traditionally fall into three classes: the most serious is known as cante jondo (or cante grande), while lighter, frivolous forms are called cante chico. Forms that do not fit either category are classed as cante intermedio. Cante jondo has clear traces of Arabic and Spanish folk melodies, as well as vestiges of Byzantine, Christian and Jewish religious music.