COUNTRY FLAG CAPITAL CITY CURRENCY LANGUAGE
Brazil
Colombia
Venezuela
Peru
Chile
Argentina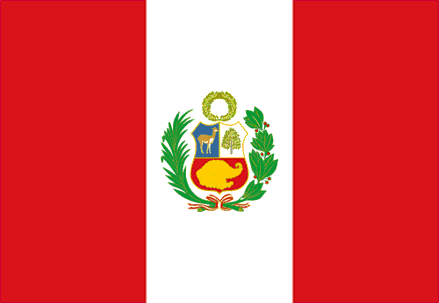 Brasilia
Bogota
Caracas
Lima
Santiago
Buenos Aires
Real
Peso
Bolivar
Nuevo Sol
Peso
Peso
Portuguese
Spanish
Spanish
Spanish, Quechua & Aymara
Spanish
Spanish
Monuments and Landmarks
Christ the Redeemer (Rio) Iguazú Fall (Argentina-Brazil)
Machu Picchu (Peru) Moais - Easter Island (Chile)
The cuisine of Brazil, like Brazil itself, varies greatly by region. Brazilian cuisine can be divided into several distinct locations. From the north of Brazil through the Amazonian jungle, and directly down the Brazilian coastline. Moqueca is a Brazilian recipe based on salt water fish stew in coconut milk, tomatoes, onions, garlic, coriander and some palm oil (dendê).
The cuisine of Argentina is strongly influenced by Italian and Spanish cuisines and cooking techniques. Indigenous gastronomies derived from groups such as the Quechua, Mapuche, and Guarani have also played a role.
Desserts in Latin America are generally very sweet in taste. They include dulce de leche, alfajor, rice pudding, tres leches cake, teja and flan.
The Carnival of Brazil is an annual festival held during the Friday to the Tuesday before Ash Wednesday, which marks the beginning of Lent, the forty-day period before Easter. On certain days of Lent, Roman Catholics and some other Christians traditionally abstained from the consumption of meat and poultry, hence the term "carnival," from carnelevare, "to remove (literally, "raise") meat." Carnival has roots in the pagan festival of Saturnalia, which, adapted to Catholicism became a farewell to well things in a season of religious discipline to practice repentance and prepare for Christ's death and resurrection.Rhythm, participation, and costumes vary from one region of Brazil to another. In the southeastern cities of Rio de Janeiro, São Paulo and Vitória, huge organized parades are led by samba schools. Those official parades are meant to be watched by the public, while minor parades ("blocos") allowing public participation can be found in other cities. The northeastern cities of Recife, Olinda, Salvador and Porto Seguro have organized groups parading through streets, and public interacts directly with them. This carnival is also influenced by African-Brazilian culture. It's a six-day party where crowds follow the trios elétricos through the city streets, dancing and singing. Also in northeast, Olinda carnival features unique characteristics, heavily influenced by local folklore and cultural manifestations, such as Frevo and Maracatu.
Capoeira is a Brazilian martial art that combines elements of dance, acrobatics and music, and is sometimes referred to as a game. It was developed in Brazil mainly by African descendants with native Brazilian influences probably beginning in the 16th century. It is known by quick and complex moves, using mainly power, speed, and leverage for a wide variety of kicks, spins, and highly mobile techniques. Capoeira used in genuine self-defense situations incorporates many sweeps and low moves, whereas when played as a game there is more emphasis on high moves, demonstrations of acrobatics, full cartwheels (called au) for evasion, and flips or other exotic techniques by mestres (masters), and performing an entertaining match for the audience.